Uhuru briefly unfollows DP Ruto on Twitter and Kenyans can't keep calm
President Kenyatta will deliver The State of The Nation address on Wednesday, 2nd May 2018 at 2.30pm.
Kenya hire New Zealander Snook as new coach:New Zealand's Ian Snook was unveiled as the new Kenya coach on Thursday and was immediately tasked with qualifying for next year's Rugby World Cup in Japan. The appointment marks Snook's first foray into coaching a national side following decades of high profile experience with club teams in Europe, Asia, South Africa and his native country. With the African World Cup qualifiers set to begin in just two months' time Snook, 67, has his work cut out for him.
The Kenyan shilling was stable against the dollar supported by inflows from horticulture exports and easing interbank rates, traders said. At 0843 GMT, commercial banks quoted the shilling at 101.25/45 per dollar, the same as Friday's close. The weighted average interest rate on the overnight borrowing market rose to 5.0898 percent on Monday from 4.6497 on Friday.
Veteran journalist Farida Karoney was named CS Ministry of Lands, Prof Margaret Kobia is the nominee for Ministry of Public Service, Youth and Gender, while Mr John Munyes was named CS Petroleum and Mining. Ms Monicah Juma was appointed to replace Ms Amina Mohamed as Foreign Affairs CS. Ms Mohamed was moved to head the Education Ministry. Former Meru Governor Peter Munya was appointed East Africa Community CS, Mr Rashid Mohamed will be Sports CS, Ms Beatrice Kiptoo (Industrialisation) and Mr Simon Chelugui (Water).
Former Environment CS Judi Wakhungu was named Kenya envoy to France, Mr Dan Kazungu to head to Tanzania, Ms Phyllis Kandie (Belgium), Mr Willy Bett (India) and Hassan Wario-Austria. Mr Jacob Kaimenyi who was Land's CS was made Kenya's envoy to Unesco, former health CS Cleopa Mailu is to head to Geneva as head of UN mission. Other appointees are Mr Kiema Kilonzo who was named Kenya's ambassador to Ghana while Mr Lazarus Amayo was appointed to head UN mission in New York.
Financial technology has helped chart a course out of poverty for the unbanked in Kenya. Could it be one of our leading
Julius Kipngetich has resigned as CEO of of struggling retailer Uchumi Supermarkets after exactly Two Years on the Job.
Four Kenyans who have been imprisoned in South Sudan since 2015 will return home on Wednesday. The South Sudan authorities have agreed to release them following President Uhuru Kenyattaâs intervention with his counterpart Salva Kiir. (Capital FM)
GOSPEL ARTIST Emmy Kosgei's father Jackson Kosgei nominated by Jubilee Party for EALA position; other nominees include former MPs Wanjiku Muhia (Nyandarua), Mpuru Aburi (Tigania East), Simon Mbugua (Kamukunji), as well as former CIC Chairman Charles Nyachae.
Kenya Airways has a total of 200 Engineers & 175 of them are on a go slow, passes to access premises disabled. The question is, how are planes being certified safe for flight?
Raila Odinga Jets out of the country to Zanzibar
It's The Homestretch For Boston Mayoral Candidates: Nov 7th 2017 Tuesday, Bostonians will either vote to keep Mayor Marty Walsh in office or replace him with Roxbury City Councilor Tito Jackson.
Obama Foundation Summit | Live Desk with President Barack Obama (VIDEO)
GOSHEN CHAPEL PRESENTS:GREAT EVENING OF WORSHIP & PENTECOST SUNDAY MAY 20TH 2018 11AM TO 2AM EVENING 5 PM TO 8AM WITH PST JOSECK KIMANI & PST SAMMY NKAYAMBA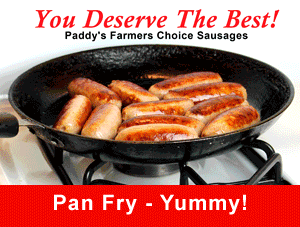 OFFICIAL SAMRACK INSTAGRAM PHOTOS OF THE DAY MAY 2018
Christ is the Answer Church 51 Middlesex St. Suite 129 N. Chelmsford, MA 01863 USA. Telephone # (978-828-8322,978-996-9656,978-251-8322)
Financial Empowerment Conference: Building A Strong Financial Base April 28 2018 @8am to 4PM Holiday Inn Hotel 4 Highwood Drive Tewksbury Massachusetts All are Invited!
Pay by Credit/Debit Card or PayPal
Subscribe to our Mailing List
SAMRACK DIASPORA NEWS FAN PAGE
Emmanuel House of Prayer Sun.Service: 10:30 AM- 1PM Thur Fellowship:6:30PM to 8PM 963 CHELMSFORD ST,LOWELL,MASSACHUSETTS(NEXT TO CROSSPOINT)