Raila Odinga Jets out of the country to Zanzibar
It's The Homestretch For Boston Mayoral Candidates: Nov 7th 2017 Tuesday, Bostonians will either vote to keep Mayor Marty Walsh in office or replace him with Roxbury City Councilor Tito Jackson.
Kabogo ordered to give back Sh3.5 billion land
President Kenyatta declared winner in the October 26th Kenya Election with 98.26% Total Votes =7,483,895 IEBC Chairman Chebukati Election was Credible free and Fair
Safaricom CEO takes sick leave Safaricom #ticker:SCOM chief executive Bob Collymore has taken medical leave to receive specialised treatment for a "number of months," the company chairman Nicholas Ng'ang'a has announced
Chebukati: Poll was free, fair and credible IEBC was unable to hold elections in 25 constituencies in Nyanza but says the failed elections will not affect the final result.
IEBC moves repeat presidential poll to October 26 2017 The commission on Thursday said it had moved the poll from October 17 to October 26, 2017. This came on the day the Cabinet approved a Sh10-billion budget for the high-stakes poll.
There will be no elections in the Republic of Kenya, but there is sufficient time to change things that went wrong last time – Raila Odinga
Kenya Airways granted special licence by US Govt to begin direct flights to the US. Licence caters for cargo & passenger flights
Three voters seek IEBC officials' removal from office Application will be heard next week.
BREAKING NEWS… Kenya's Supreme Court says Presidential elections was compromised;BREAKING NEWS… Kenya's Supreme Court says Presidential elections was compromised
Unconfirmed Lion on Lang'ata road crossed over to cemetery. Matter reported and circulated by Control room. Langata DivPol dispatched with KWS support to search and rescue.
Police officers raid AfriCOG offices
Uhuru expected at Harambee House in first public appearance after polls
Jubilee : There is no information which has been sent without approval of agents. ~ @Raphael_Tuju
Sonko leading in Nairobi with 789,000 votes, incumbent Kidero second after garnering 631,802 votes in 3,059 out of 3,378 polling stations
The second and last batch of Presidential ballot papers arrive JKIA 8.20pm. 161 pallets for 17 Counties – Laikipia (no31) to Nairobi (no47).
IEBC has put in place elaborate continuity plan to mitigate against variety of risks including possible absence of key resource people
Court refuses to lift gag against Anne Waiguru on NYS
Why you'll not be able to use SGR on election day – Nairobi News The Standard Gauge Railway (SGR) will suspend its operations on the August 8 to allow staff and service providers to vote in the general elections.
OFFICIAL SAMRACK INSTAGRAM PHOTOS OF THE DAY NOVEMBER 2017
DIASPORA TOUR:DAINTY APARTMENTS IN THINDIGUA,KIAMBU M.D SAMUEL MWANGI WAMBU OCT 27 TO NOV 27 2017 MA,MD,GA, DALLAS TX AND HOUSTON TX
Community Appeal:The Organizing |Sub-Committee,KWITU,KDTV Lucy Kariuki Fundraising Event Nov 4th 2017@3PM
SAMRACK DIASPORA NEWS FAN PAGE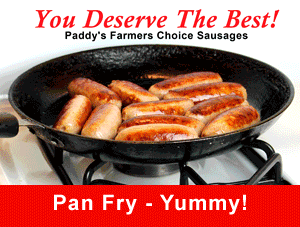 Subscribe to our Mailing List
Pay by Credit/Debit Card or PayPal